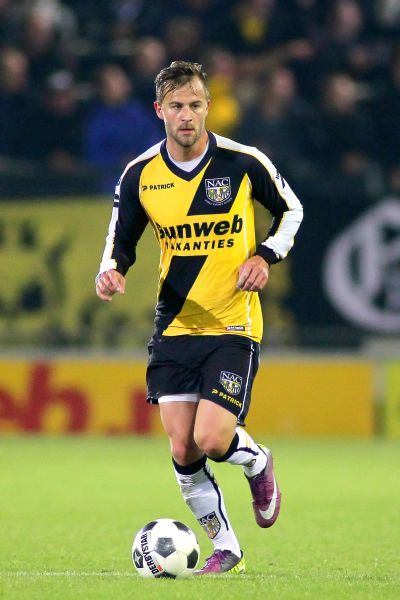 Breda, 27/02/2012. It was about time. Six games our fans had to wait for the first victory in the spring season. The 4-0 against Den Haag was very important, since we really showed that we are still alive. But there is still no reason to cheer, because it was only one single victory and, quite honestly, there are a lot of teams ahead of Den Haag in the table of the Eredivisie. That`s the situation we`re in right now.

Of course, we are glad that we were able to add three points to our account. It is not so easy to make out the reasons for the poor start into the season. We had a good preparation and we also had a good feeling when we went in the first game. The 0-3 at Excelsior Rotterdam was a shock to us all and this defeat sat heavily in our stomaches.

But the negative series has ended and it's time to start a new one. And a successful one, of course.

Yours,
Andi Lasnik

UNLUCKY DEFEAT
Heerenveen, 17/02/2012. In the 22nd round of the Dutch championship NAC Breda had to face Heerenveen in an away match. At the 0-1 against the number 3-team of the Eredivisie Andreas Lasnik came on for Breda after 80 minutes replacing Bayram.

"Unfortunately we couldn´t get the equalizer. Losing like this, with just one goal in between, is always a bitter pill," said the Austrian.
GOOD FREE-KICK
Breda, 28/01/2012. In the second Eredivisie-game after the winter break, Andreas Lasnik and his team faced De Graafschap. In the 1-1-draw the Austrian midfielder played 65 minutes and proved keeper De Winter with a strong freekick after 22 minutes.
FALSE START
Rotterdam,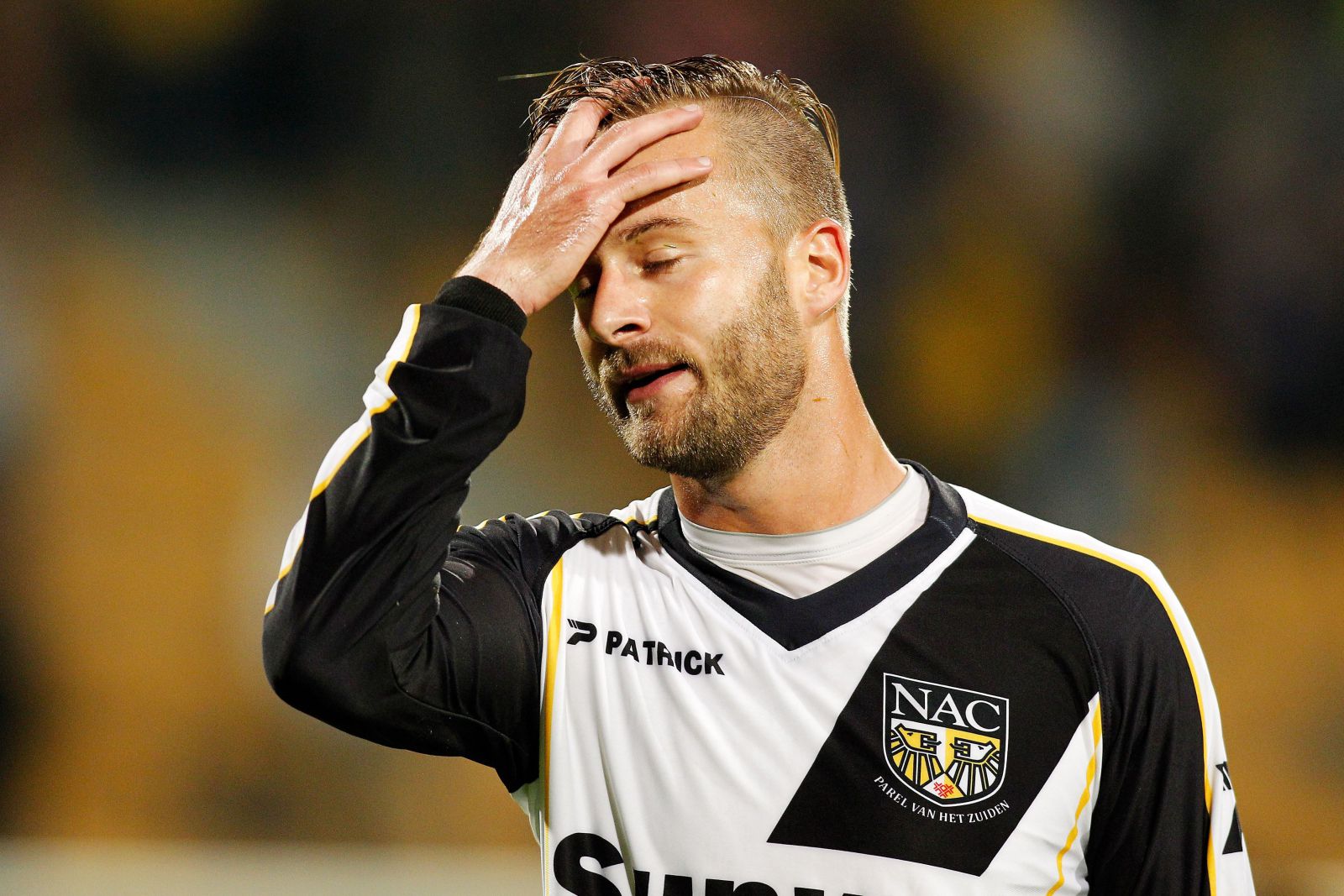 21/01/2012. The Dutch Eredivisie is back on track and for Andreas Lasnik and his team NAC Breda it started with an away game at Excelsior Rotterdam. It was the 18th leg of the championship 2011/12 and for the first time he found himself in the starting lineup. Unfortunately, the game didn`t play out as he and his teammates wanted. Two of them were sent off and it ended with a clear 0-3 defeat. Lasnik played as attacking midfielder and was taken off the pitch after 59 minutes for tactical reasons, when he had to make room for a defender.

"That was not the start we expected. Not at all. But there are still many games to play, so we should not be too upset. I am glad that the coach brought me from the start. Last year was not easy for me since I arrived at Breda pretty late in the season. But I really like it here, the preparation over the winter break was very good and I hope that I can also start in the next games. And of course, that the results are then better than today," Andreas Lasnik said after the final whistle in Rotterdam.

THE NEW YEAR STARTS IN SPAIN
The holidays are officially over and today NAC Breda-coach John Karelse welc
omed us back on the training ground.But we are not staying in the Netherlands for long, because tomorrow we are already heading towards Spain, where we are going stay in Valencia for eight days. In course of this pre-season camp we will not only train in the tactical and physical area, but we will also play two friendlies. In one we are playing Valencia B and we are also facing Achilles 29, which is a club from the third Dutch league.

What has happened to me in the meantime? I spent Christmas with my family in Austria, then I decided to go to a much warmer place, namely Dubai. It has already been my fourth trip there and this time I was joined by Lukasz Szukala, with whom I played together in Aachen a few years back. But it was far from the usual "touristy" Dubai-holiday with lots of sightseeing and taking hundreds of pictures. Since I was there so often, I know my way around quite well and I have also made friends there. So it became a pretty relaxed holiday.

But now it`s time to concentrate on the new year and there are quite a lot of things I want to achieve. First of all, I want to play more than last year and I am going to give everything to show the coach he can always count on me. I think that this season still has a lot to offer for NAC Breda and if everything goes perfectly, we will soon be involved in the battle for Europe. But first we have to build the basis for that by giving our best in the pre-season.

Yours,
Andi Lasnik

(Blog entry of 05/01/2012)

THE GROUP OF DEATH
Many have asked me lately how the people in the Netherlands responded to the draw for the EURO 2012, since they are facing quite strong teams like Germany, Portugal and Denmark in Poland/Ukraine.

Well, although many wrote of about a "group of death", the Dutch are looking to the group stage with optimism. They are all well aware that it is going to be tough, but on the other hand, it might even be an advantage to play such popular teams because all opponents are quite familiar.

Fans and players have the opinion that the Netherlands definitely have enough quality to reach the next round. And I can only agree.

Yours
Andi Lasnik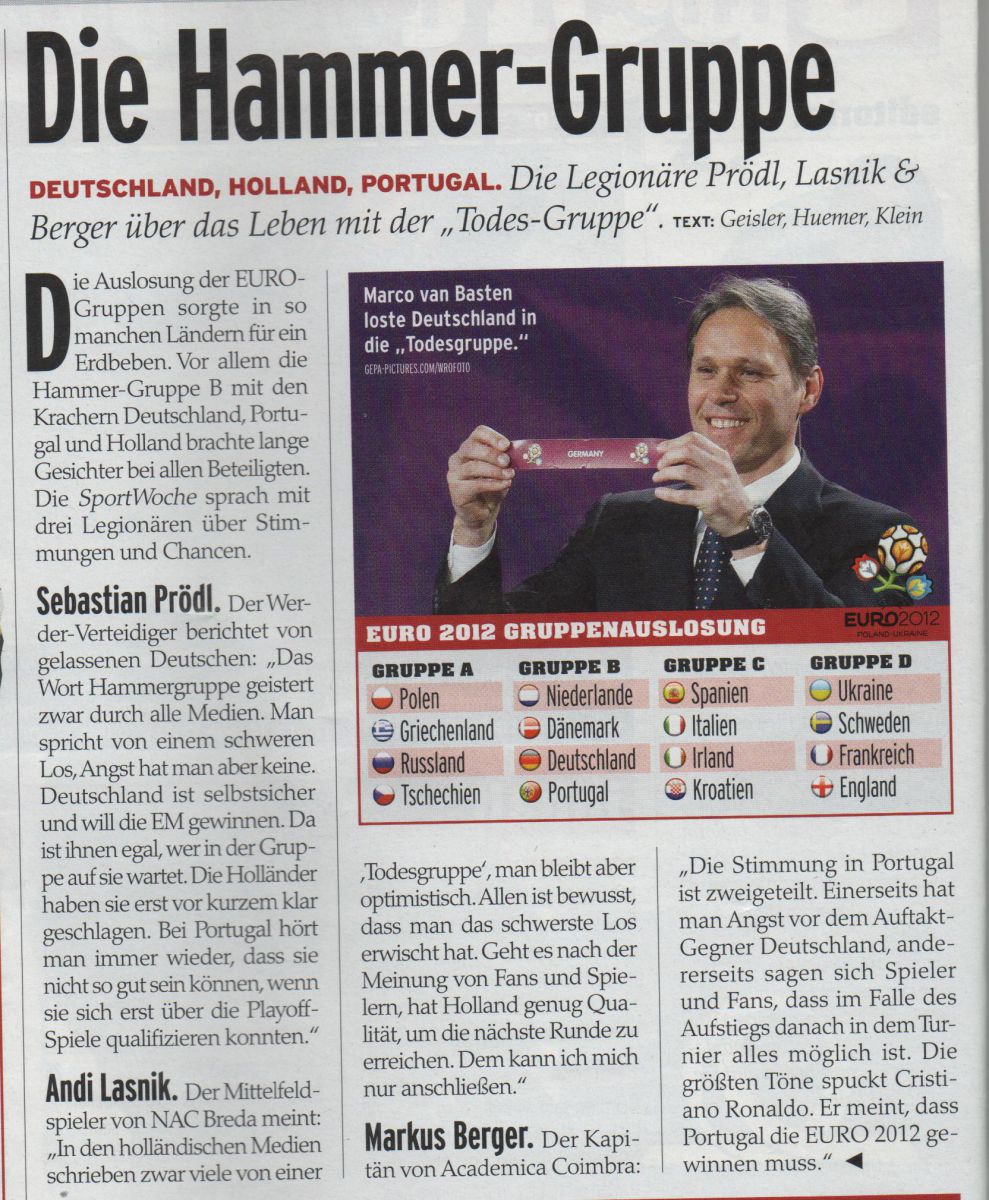 (c) SportWoche, 06/12/2011

(Blog 08/12/2011)

THE RISE OF NAC BREDA
It`s been quite some time since I joined NAC Breda and I`ve had a good time with my new club so far. When I arrived in September we only had a single point and were at the bottom of the table.


But after the first training session I was sure that we had potential for much more and I was right. Eight championship games later we have 16 points on our account, are on the 10th rank of the Eredivisie and the distance to the bottom club is now already 10 points. A higher position in the table is only a matter of time.

The key to our success is certainly our strength at home. Victories in our last four home games were the foundation of our comeback. I am glad that I could contribute a little bit to the good run. After my long break I needed a little time to get used to the rhythm of the season, but the team has been very supportive and with Jelle ten Rouwellar I met an old friend as well.

My current role on the team is to be the "joker". Of course, I would like to play from the start, but the players of the starting eleven are currently in very good shape and therefore the coach sees no reason to change his starting line-up. I give everything at practice and when the team needs me I'm ready. After all, I have been able to contribute one assist so far.

Besides that everything is fine. A few weeks ago I moved from Rotterdam to Breda, because I wanted to avoid the traffic jams in the morning. I used the international break for three day-vacation in Paris to relax. Unfortunately I have not had the chance to see then Austrians play the Ukraine, but I've heard that they played very well. Only the result has not right in the end, which is an old dilemma.

Now I am looking forward to Saturday, when we have to compete in the Ajax Arena. Let's see what`s going to happen in Amsterdam.

Yours
Andi Lasnik

(Blog 16/11/2011)

THUMBS UP
The first few weekswith my new club NAC Breda have passed and as I expected, the results in the Eredivisie improved since. Especially the last-minute victory against Utrecht was very important for our confidence and I think we are able to climb the table constantly.

Even in the international break we were pretty busy and played a friendly against Lokeren (4:1), in which I played 62 minutes. It is very important for me to get as many minutes as possible, because it`s the only way to get closer to the starting eleven!




(Blog entry 10/11/2011)

BACK IN THE GAME
Just two days after signing with NAC Breda I already made my debut for the club. In the 1-3 home-defeat against Feyenoord Rotterdam I came on after 66 minutes for Tim Gilissen. The result was painful, because we lost the game after an early lead. We were by no means worse than Feyenoord, our opponent was just cooler when it came to scoring since we also had a lot of good opportunities.

Nevertheless it felt just great to be back after the long break. I just need a little bit of time to get to know my new teammates better. One thing I can say already is that the fans of NAC Breda are really fantastic!

Yours,
Andi Lasnik

(Blog entry of 12/09/11)

A NEW CHAPTER BEGINS
Today I made the decision about my future as a football player. Although clubs from Italy and Belgium have shown interest in me recently, I finally deicided that signing a two-year-long contract for NAC Breda is the smartest thing for me to.

The club has been interested in me for quite a while and during all my talks with the club`s representatives I got the impression that everyone at Breda is fully convinced of my qualities and that they really want me to be a part of their team. I'm glad the decision has finally been made, so I am now able to fully focus on my game again.

My search for a new club has admittedly taken longer than expected. One of the reasons was that clubs from many different countries had noticed my good efforts at Willem II. But under no circumstances I wanted to make the decision too easy for me. And of course there was my wish to stay in the Netherlands, because I think that they way football is played here really suits me.

At 27, I'm in the best age for a footballer and therefore the whole package should just be right. I think that is is the case at NAC Breda and I hope that we let the poor start into the season behind us as quickly as possible and will be soon on the upper side oft he table.

I want to thank my fans from Tilburg once again for their great support last season and I wish my former club all the best in the second division. I am happy to play again in the Eredivisie and I am looking forward to my debut for NAC Breda.

Yours,
Andi Lasnik

(Blog entry 09/09/2011)

TRAINING WITH THE AUSTRIAN CHAMPIONS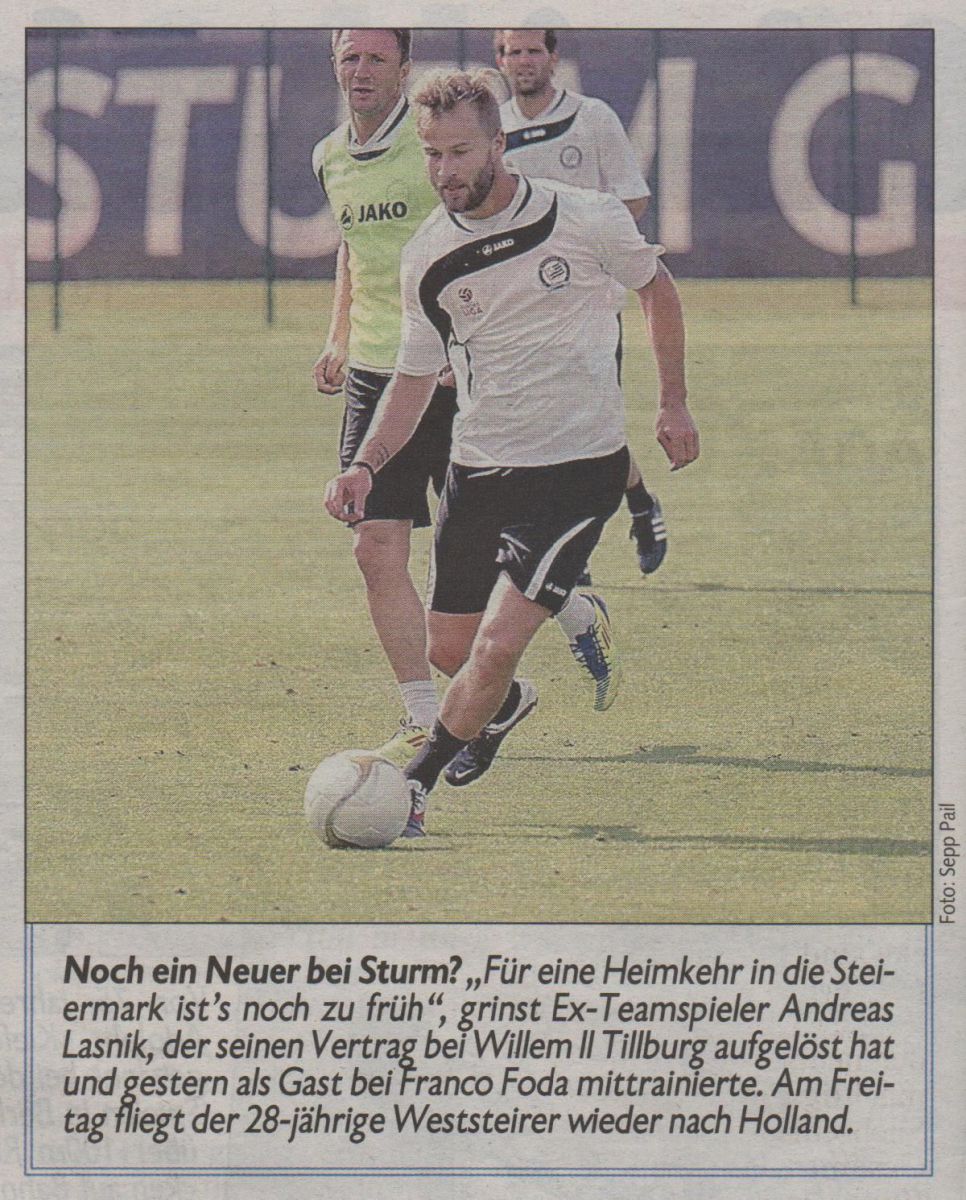 Next short stop at my home Styria, but not for holidays, but for football: My manager asked Sturm Graz, if I could join the training as a guest player and coach Franco Foda thankfully gave his okay. So it happened that on Tuesday afternoon I put on the Sturm Graz-training clothes and participated at a training session of the Austria champion.

It was a real good feeling to train again with a team and after a year in the Netherlands a little strange that German was spoken in the locker room. Of course, I met some familiar faces among the payers, which I knew from my time in the Austrian Bundesliga and the national team .

The most important thing was to see, however, that I am physically in good shape and in a conditionin which I can help a team immediately. A return to Austria is currently not an option for me, if someone begins to speculate whether there is more to my guest appearance in Graz.

Today I'm training again with Sturm Graz, and then I am heading back to the Netherlands. And, of course, I hope that my new club is coming along soon, so I don`t have to prove my skills just under training conditions.

Thanks again to Sturm Graz coach Franco Foda for the chance to attend the team training and I wish the them all the best in the upcoming Champions League-qualifiers against BATE Borisov.

Yours,
Andreas

(Blog entry 10/08/2011)

THANKS FOR YOUR SUPPORT!
The Eredivisie hasn`t even started yet, but the first title has already been awarded. Demy de Zeeuw won the "Most Fashionable Footballer"-election by "Esquire", I finished o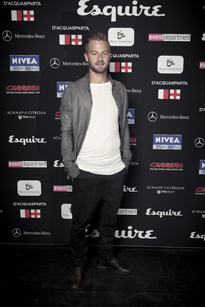 n position 4, which is also a great honor for me. The award-show was a spectacular event, that really had everything: All the nominees were picked up by a limousine, there was a red-carpet-ceremony, a beautifull location, lots of celebreties, a great after-show-party etc.

A big thanks to all who supported me: To all my voters and, of course, to "Chegini" for providing me my outfit for the event. After this short excursion into the world of fashion, my undivided attention goes back to my real passion football and I hope I can show my skills on the pitch soon.

Yours,
Andi Lasnik

Picture by www.esquire.nl

(Blog of August 4, 2011)

MY OUTFIT BY CHEGINI
There is a lot going on and I am not talking about all the transfer rumors flying around. Today I paid Vienna a short visit and this had to do with the "Most Fashionable Footballer"-election by "Esquire".

In order to make a good entrance on the red carpet I was looking for an appropriate outfit. So I asked the famous fashion boutique Chegini in Vienna if they could help me out for that special night on August 2. I was delighted that Darius and Asita Chegini immediately showed interest to support me in this way at the Esquire-show. In my time at Austria Vienna I had frequently shopped at Chegini and their selection has always been great.

Some have meant recently that the election was quite nice, but had nothing to do with my performance as a footballer. That's true for the most part, but it still shows that I've made my name known in the Netherlands, because otherwise I would have hardly taken it into consideration for it. All the other nominees are well-known names in the Eredivisie, such as Ajax-player Demy de Zeeuw.

What might also interest you is where I`m going to play next season. And I can promise you that I will announce my decision shortly. There have really been a lot of requests from many different countries and since I am a free transfer, I'm in the fortunate position of being able to make up my mind completely without being dependant on someone else. I have reviewed the offers carefully and the decision is imminent. I will definitely keep you posted!

Before that, please vote for me on http://www.esquire.nl/mff/207/Andreas-Lasnik/spelers.aspx.

Yours,
Andi Lasnik

(Blog entry of July 28, 2011)
Dear Fans and friends,
the new season in the "Eredivisie" has not started yet, but the first title is granted shortly. For the third time, the fashion magazine "Esquire" is awarding the Dutch
"Most Fashionable Footballer"
and this time I am also nominated!
That`s a great honor and I hope, of course, that I can finish on top. In order to achieve this goal I really need your help, because your vote counts! So
please
visit
http://www.esquire.nl/mff/207/Andreas-Lasnik/spelers.aspx
or
http://www.eekelaar.nl/
and
VOTE FOR ME
! Everyone who is participating also has the chance to win one of the great prizes of "Esquire".
On August 2, 2011 the award show is taking place near Amsterdam and celebrities from various fields are announced. I am sure that it is going to be a great experience.
What's going on besides the vote? I am keeping myself in shape and I am ready to join a club any time. There have been quite a number of clubs from various countries showing interest in signing me, but I want to rush the decission. At 27 I am in the best age of a footballer and since I am out of contract I can go wherever I want. My new club and I just have to fit together perfectly.
The nomination for "the Most Fashionable Footballer" is another confirmation that I am well accepted in the "Eredivisie" and I would be happy to continue playing in the Netherlands.
Yours,
Andi Lasnik
(Blog entry of July 17, 2011)
THE UNDERDOG EFFECT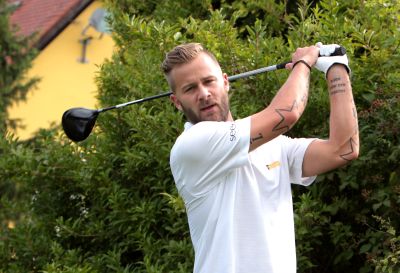 I was so ready for this vacation!
Just lay back, relax and get a clear head
.
Well, I am just about to start with it, since I arrived in Styria on Saturday. Before that I spent ten days on the road or in the air;-) First in Sardinia and then a few days in Spain.
Now
I
'm
back
in
Austria
,
have
already
met
​​some friends
in
Vienna
and
Graz
and since yesterday
I am staying
with
my
family
.
Where
I
could
not resist watching the final of the French Open. After the
next
triumph
of
Rafael
Nadal
,
I can
hardly
imagine
that
Roger
Federer
will ever really fall in love with Paris.
Many people asked me about the good performance of the Austrian national team against Germany. Unfortunately, I couldn`t see the game, since I was sitting in an airplane at that time, but I heard and read a lot about it. I think there were two things important for such a strong performance at the 1:2-defeat: First, our team has quality and second, it is always easier for Austria to be the "underdog". It was almost the same situation when I played with the national team against England. Since no one really expects something from you, you can only win!
Anyway, I am happy that the Austrian football is making positive headlines, and I hope that will continue in the future.
Yours,
Andreas
(Blog entry from June 6, 2011)
THIS GOODBYE IS NOT FOREVER
The 2010/11 season is history, too bad we couldn`t win our last game against NAC Breda. It would have been almost cheesy, if I had scored the equalizer in injury time. Unfortunately I wasn`t that lucky in my last game for Willem II.
I am leaving Tilburg with a good feeling. Not because I've played a good season after recovering from a bad injury, I just think that, despite the poor results, the club is on a good way. The team was intact this season and the environment has been sensational. I am sure that is not going to change in the second division that`s why I`m convinced that Willem II will be back in the Eredivisie pretty soon. I wish the club, the players, the new coach, and, above all, the great fans all the best for the coming season!
The first thing on my personal schedule is going on vacation. It`s going to draw me to the South, Spain is quite beautiful this time a year. After relaxing for one or two weeks I will return to Tilburg to take care of the whole moving procedure. There is no need to hurry, since I don`t know where I`m going to play next season. Nevertheless, I am sure that Tilburg will keep seeing a lot of me. I am still in touch with every club I`ve ever played, I made friends everywhere and when I am in the area I still pay my clubs in Aachen, Vienna or Ried a visit.
For this reason I don`t say "Farewell Tilburg", but "Goodbye!";-)
Yours,
Andi Lasnik
(Blog entry from May 18, 2011)
THE FINAL SHOWDOWN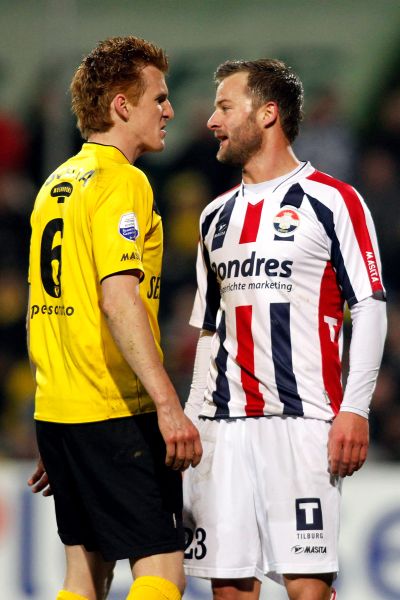 The end of the season is just around the corner. Last week Twente succeeded in the Dutch Cup, this weekend we are facing the final game of the "Eredivisie". We want to use our home game on Sunday to say goodbye to our faithful fans, which supported us all season, no matter how bad we played.
It was really moving what happened in Enschede two weeks ago after the final whistle was blown. It was certain that Willem II would be relegated, but still, the whole stadium gave us standing ovations. Of course it isa real shame that the team is now going to be torn apart. Despite the poor results, there was a good spirit within the team. But that`s life and that`s football.
From this perspective NAC Breda is the best opponent we could face in our last game. What would be better than saying goodbye from the "Eredivisie" with a victory against our arch-rival? And we will give everything to make this come true!
Yours,
Andi Lasnik
(Blog entry from May 14, 2011)
MY FUTURE IS STILL OPEN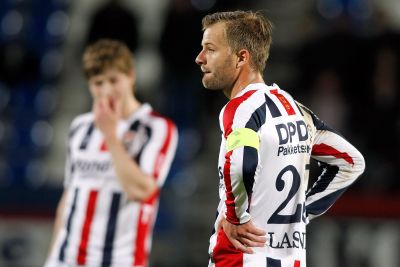 Since Sunday evening it is certain that Willem II Tilburg has to play in the second league next season. Of course, we gave our best in Enschede, but we simply had to acknowledge that Twente was better that day and it is no coincidence that they are at the top of the Eredivisie. I wish my fellow-Austrian Marc Janko all the best for his last game in Amsterdam where Twente could successfully defend the title from last year.
Like some of my teammates, I will leave Tilburg by the end of this season. But I want to say clearly that I have appreciated the time with Willem II very much.
The club, the team and the fans were extremely welcoming and I was very proud to play here and that I even got the honor to be captain in some games.
It's a shame that we had such a poor season, because a club like Willem II really belongs in the Eredivisie!
It is, of course, hardly a satisfaction that I can personally look back on a good season.
With great interest I am following the transfer rumors about me.
According to various media I am supposed to sign even this week with at another Dutch club.
This is, of course, nonsense!
My future is still open, but it's no secret that I would love to stay in the Eredivisie. I also
understand that some would like to see me keep on playing for Tilburg, but I think I only have a realistic chance to play again for the Austrian national team if I continue playing for a first division-team. And I really want to give everything to make this dream come true.
Nevertheless, on May 15, we play our last game of the season against NAC Breda and we want to use this game to thank our fans for their great support this season!
Yours,
Andi Lasnik
(Blog entry from May 3, 2011)
Hi,
the wait is over! My website is finally online and it gives you the chance to hear first hand what's going on in my life.
The last years of my career have been quite exciting and led me to interesting places. Ried, Vienna, Aachen and Tilburg - all towns and clubs have their own stories and you can find them if you go to
"Career "
. Former teammates and coaches took the time to tell about the things we achieved together. And, of course, you will get the chance to find out why I started playing football in the first place. My international debut for Austria in the legendary "Old Trafford Stadium" will be found in this category as well!
Furthermore, you are welcome to visit the
"Gallery"
with the latest pictures of my career. Feel free to
visit my official fanpage on Facebook
, where I write regular updates and put videos and articles online. But I am also very motivated to make use of the blog on my homepage in order to keep you up-to-date.
I hope you enjoy my homepage!
Best wishes,
Andi Lasnik
(Blog entry from May 2 2011)